I'm entirely kidding, by the way. And now I've got Farmer Refuted going through my head…
Hi, reader-peeps.
It's been quiet here for over a week, as I'm sure you're aware.
Today, I'd like to talk about beginnings. And NaNoWriMo.
The story I wrote for NaNoWriMo 2011 was a lot of beginnings.
It was my first NaNoWriMo.
It was my first urban fantasy.
It was the first thing of mine that really got critiqued.
In a way, this story helped me become friends with two of my best friends.
It was one of the first things of mine that my mom read. Definitely the first "novel".
This story was going to be a series of five books. It had my first "story playlist". It eventually led to me writing LASER, a prequel about the MC's mother.
The Curse Fulfilled was a lot of firsts and beginnings. And I am still very attached to that novel. I get sentimental about it every now and then and wonder if I should check on it and ask if it wants to get coffee and talk sometime and maybe talk about getting a rewrite.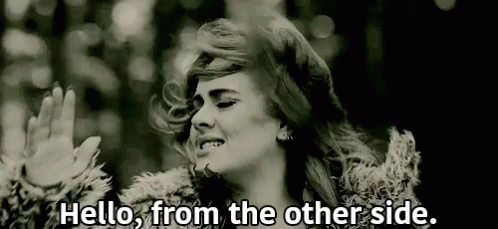 I'm not giving up on Drake, the main character of TCF.
But I don't think I'm ready to go back. Not yet.
For one thing, I don't actually know what Drake's story is. Writing LASER, author fanfic it may be, changed things.
For another, I don't think I'm quite ready to look at his story and acknowledge what didn't work so I can figure out what will.
If we include LASER, I've been working on Drake for 5 years.
That is a long time. And like I said when I finished LASER and decided not to query with it, I need some distance from it. From Drake and his family and friends and problems.
I am not giving up on Drake. I don't know when I'm going back, but I am not giving up on him.
On that note, the NaNoWriMo Young Writer's Program site got a makeover! They've been talking about it for YEARS and the site looks awesome and if I weren't 25 and well out of high school, I would totally make a new account. If you are still in high school or at least under the age of 20, you should go sign up.
Moving on to NaNoWriMo things, this year, I may revert back to high fantasy. At least in world-building terms. I have one idea I'm currently plotting but no promises, as this is the third potential next novel since I finished Magic Teacups a week and a half ago. (Ta-da! There's the title! 😉 )
No matter what the novel is, I want to try to focus on characters– their emotions and their arcs and what they're thinking and doing. This is an area that needs some work and I'm going to work on it.
I don't know that I will aim for 50K. I know it's possible for me to write 50K in a month, but I also know that it's not very allowing of time to work through story problems. Plus, my other grandmother is coming (YAY I LOVE GRANDMA) in November (like two weeks) and I want to spend time with her.
One last thing. You know how last year, my NaNoWriMo theme on the blog was kind of Frozen/Elsa? I think I've decided on a the "theme" for this year's NaNo posts…
Kate out.