Hi, reader-peeps.
I think I have quit NaNo.
Which is the first time I've ever done that.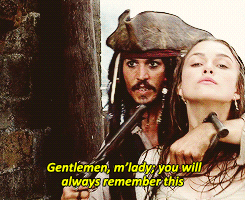 Why?
There are quite a few reasons, actually.
It just sort of happened is a good reason. I didn't mean to quit NaNo, but at some point, I got stuck and then kinda stopped caring about it.
I have been behind since Day 2.
My current word count is under 10K. Which… the word count never mattered.
Lack of sanity. Or maybe that's lack of insanity.
I choose no more tears, headaches, and overdose of caffeine this month. I am not going to make myself miserable.
I choose to step back and work through plot holes instead of forcing them to move with word vomit.
I choose quality over quantity.
I chose to spend time with my grandmother and aunt, both of whom I love dearly, who were here for only a few days.
I am lonely. In the years of NaNoWriMo leading up to this one, word wars and fun conversations and encouragement from friends were always there and this year, they aren't. Now, I know people are busy and stuff, so they can't do NaNo or whatever. I get that.
But for me, without friends, NaNoWriMo has lost it's magic. And for me, NaNo has always been a tradition of positive peer pressure to write. Without the peers positively pressuring me, it's kind of pointless.
I know a lot of people are against saying they have "quit" something. I'm not going to sugarcoat this or anything and say that I am "resigning" or "withdrawing myself".
I have quit.
And now, I plan to spend the rest of the month enjoying my baby sister's birthday, Thanksgiving, however many times my oldest sister's boyfriend shows up, watching Gilmore Girls on Netflix, getting ready for Christmas, and writing at my own pace with no pressure, learning to love this story.
Kate out.